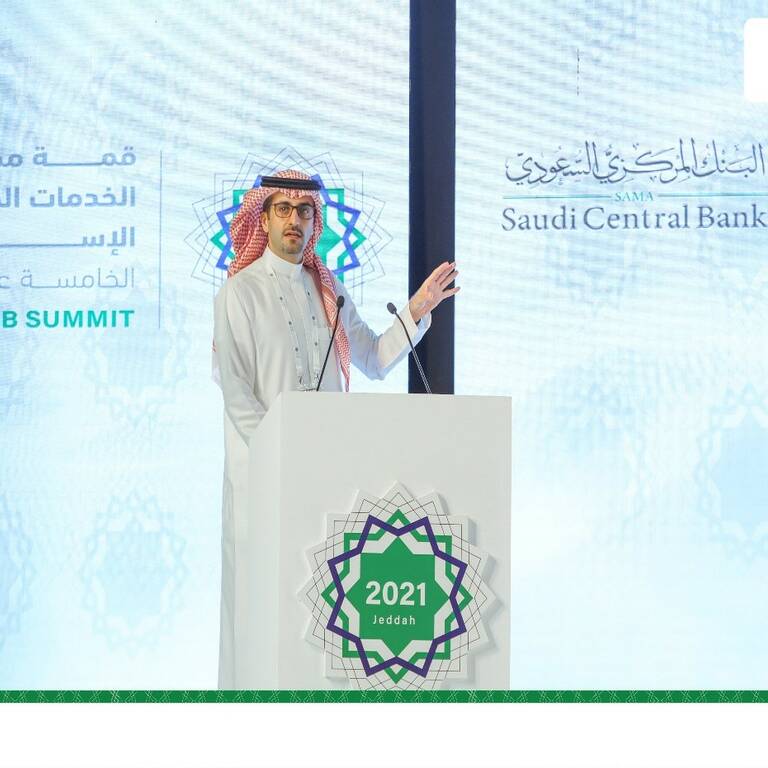 Awqaf Investment Participates in One of the Islamic Financial Services Board Summits
Tuesday, November 9, 2021 - 19:07
His Excellency the CEO of Awqaf Investment, Mr. Haitham Al-Fayez, participated in the 15th Summit of the Islamic Financial Services Board, which was organized by the Saudi Central Bank during the period from 9 to 11 November 2021 in Jeddah.
This Summit included a session entitled "Islamic Social Finance and Maximizing the Role of the General Authority for Awqaf to Support Economic Recovery."
The Summit, entitled "Islamic Finance and Digital Transformation:
Achieving Balance Between Innovation and Resilience," focuses on creating an opportunity to bring together industry leaders, researchers and professional communities from all over the world, to hold discussions and share visions, and aims to explore ways to enhance innovation in the Islamic financial system, benefit from its services, adopt technology and ensure sustainability, in order to drive growth and achieve development opportunities within this sector.